Join our team and help #KidsWinHere!!! Please share with others!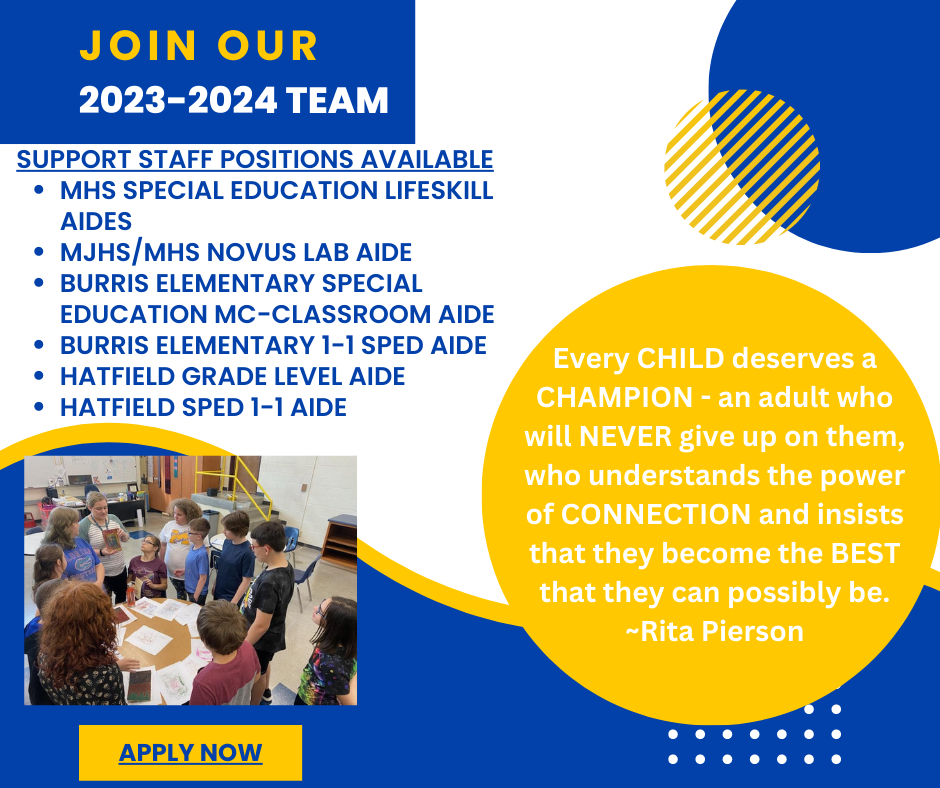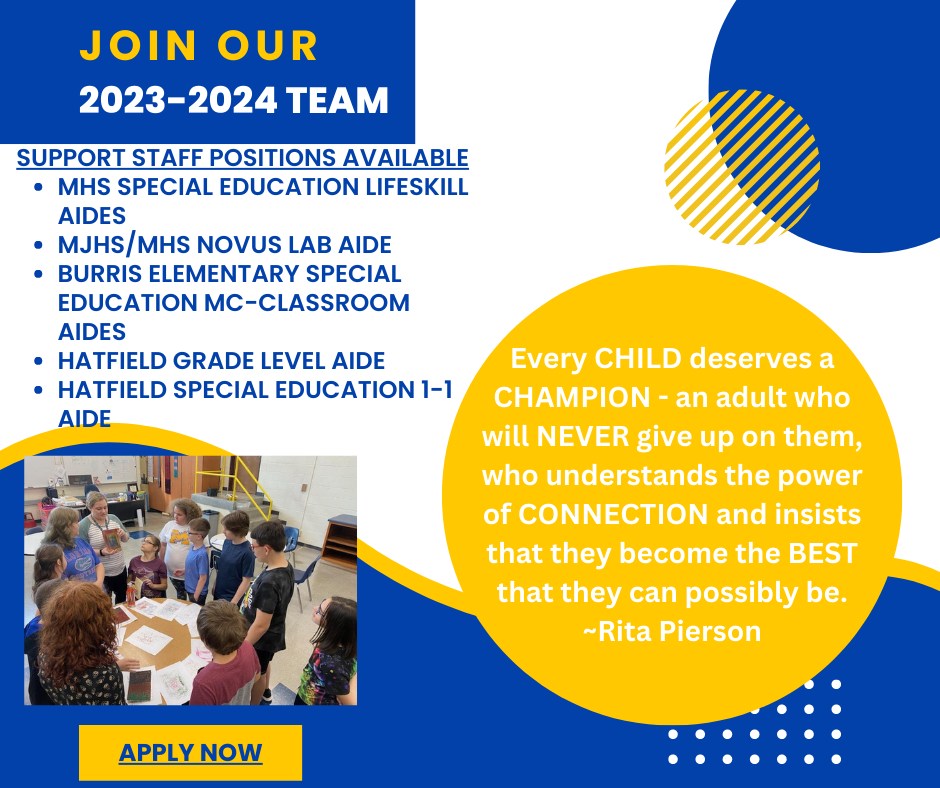 Thank you to our MCS team for a GREAT year! Congrats to the class of 2023 - go do great things! To our students and families, have a SUPER summer! We will see you back for the 2023-2024 school year!
https://youtu.be/RZ2olO1bV9w


Congratulations to the Class of 2023! #BluejacketNation #GoJackets #KidsWinHere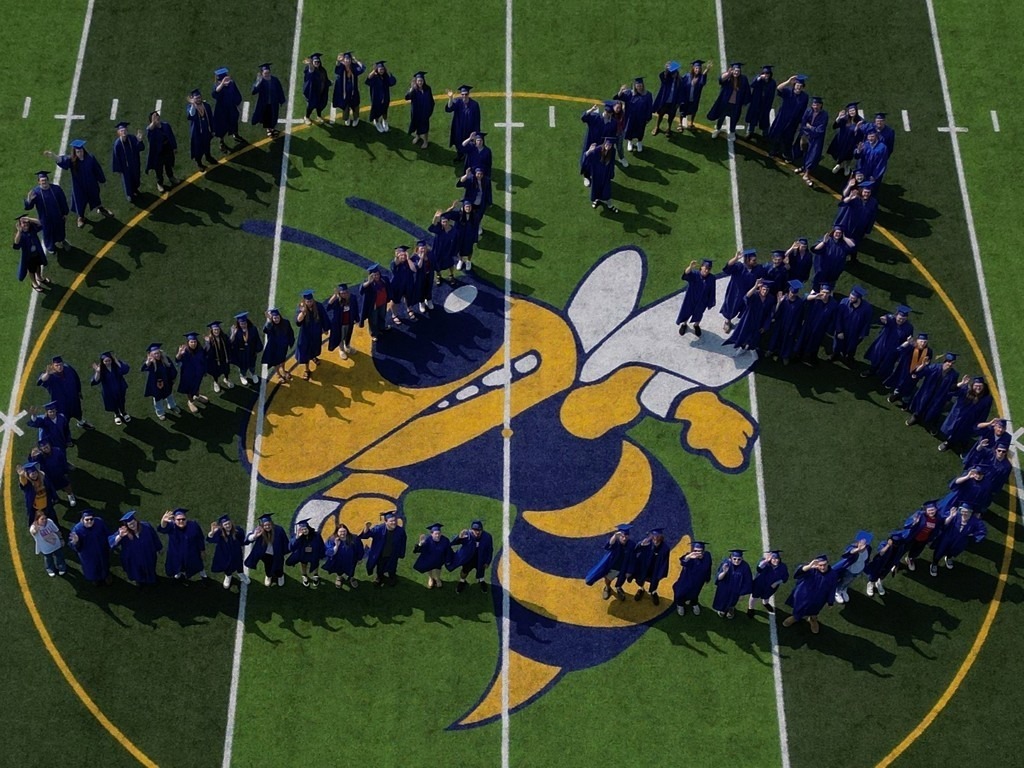 We're looking to add to our Maintenance Team soon! Please share!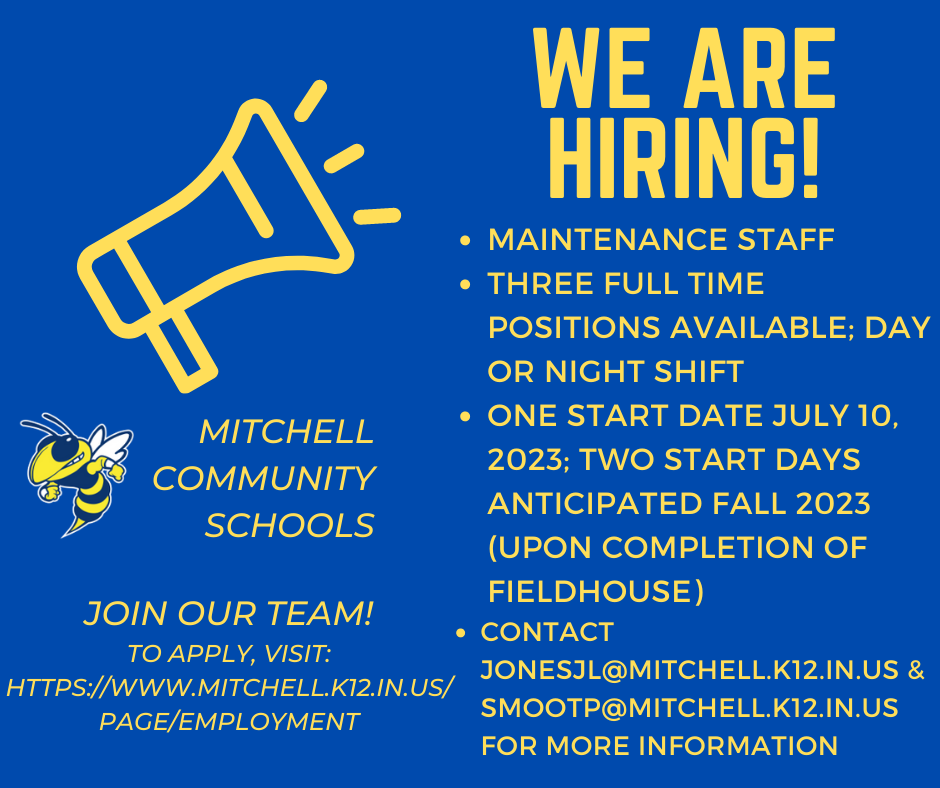 MJHS yearbooks are in! You can still purchase them for $30.00


Our Annual Spring Festival will be May 8th in the High School Cafeteria! Check out the image below for more info!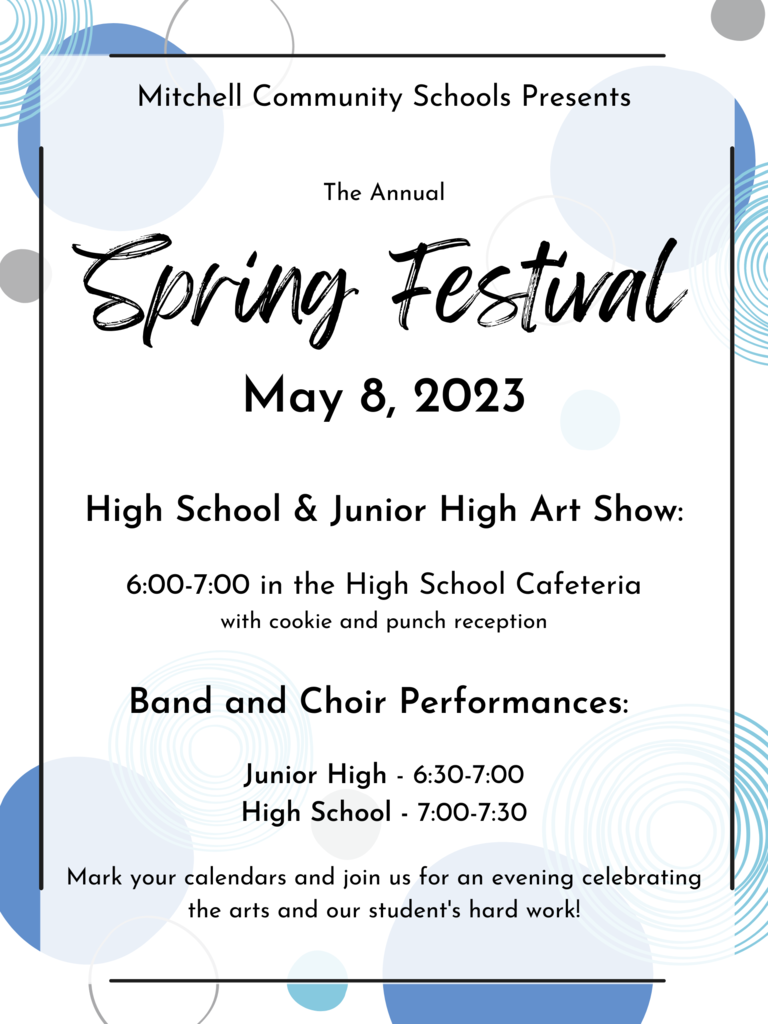 The MJHS Honors program will be May 18th in the auditorium! Each grade will meet at the time specified below! 6th grade 8:30 am 7th grade 9:45 am 8th grade 1:00 pm

If you are interested in joining the Color Guard team please check out the image below for information on auditions!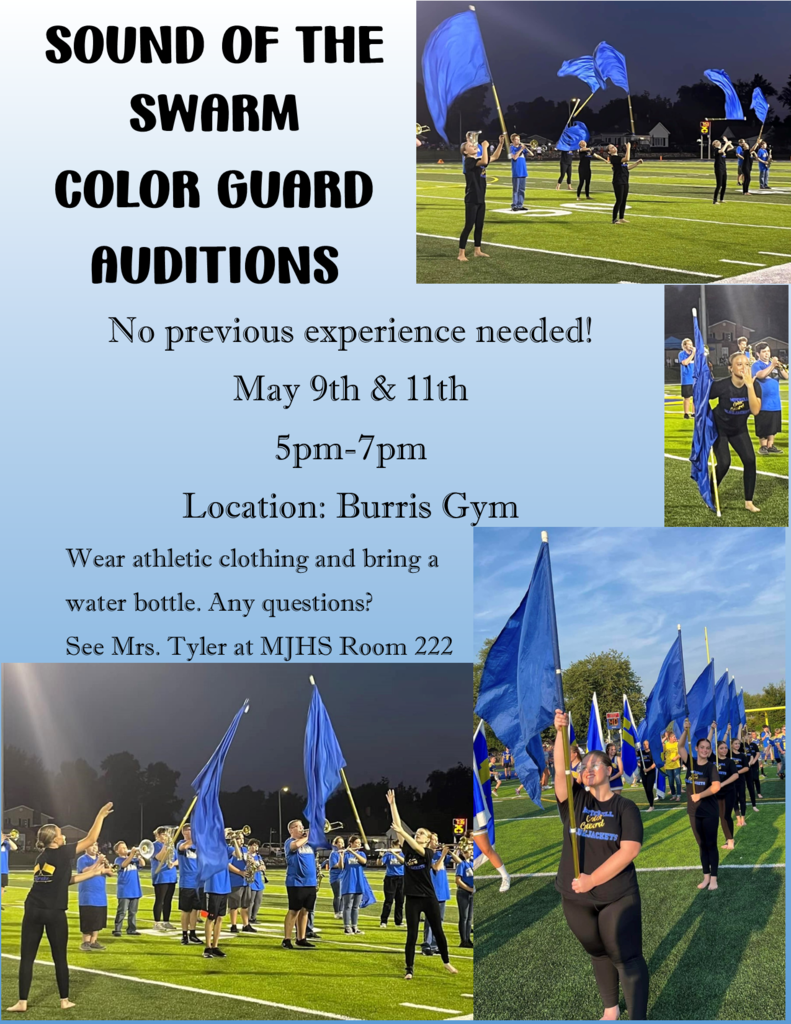 Check out this opportunity!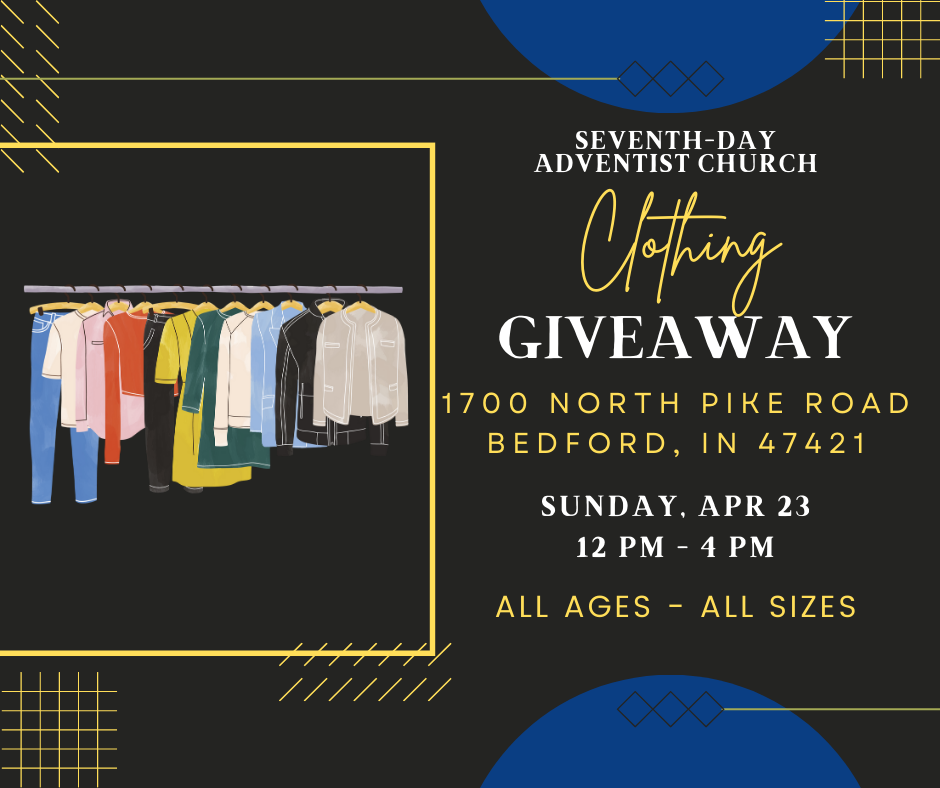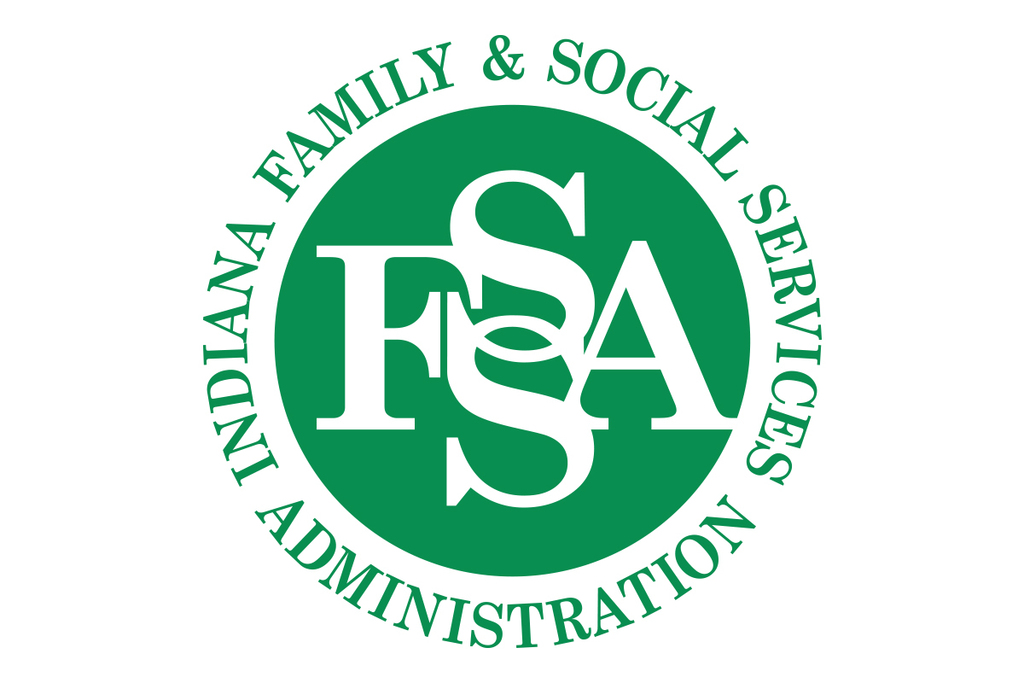 MJHS will have HAT DAY, this Friday, April 14th. Students may wear a hat and pay $1.00. The money will go towards funding the upcoming MJHS 5K for students!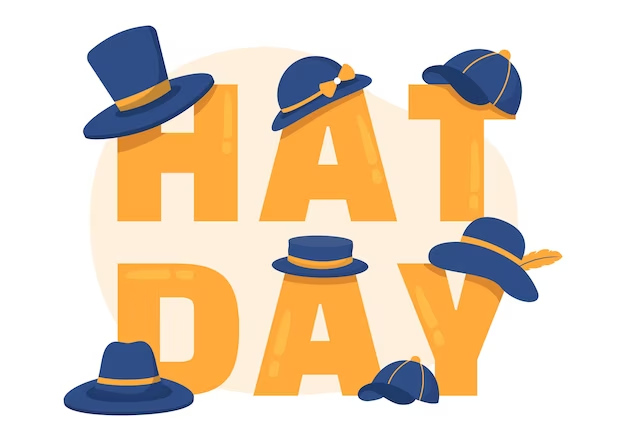 Check out our employment opportunities! Working with youth = impacting our future!